When your CD is created, drop ship to your fans or yourself by entering their shipping details. You don't have to go to the post-office, everythings is done by a few clicks on your computer.
Log in to your Artglider CD Producer account. When you go to "My Albums", you will notice that now your product status is "In Stock" which means ready for distribution. Choose the album you want to ship and click "Add to Cart". Next, you can view your cart and proceed to "Check Out".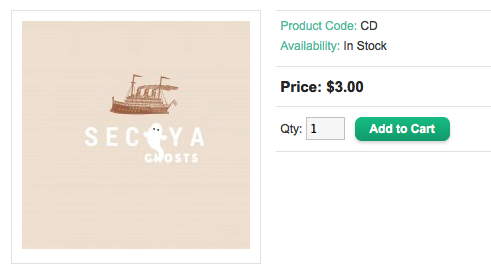 When you are on the Check Out page, first we need to choose a billing address which is usually your address. This is just for the records, we will never bill extra charges. You can simply choose the billing address from existing addresses or you can enter a new one.
The next step is choosing a shipping address. You can ship your album to your fans, yourself, stores, distributors or anyone you like to. You can simply choose the shipping address from the existing addresses or you can enter a new one. Then you choose the shipping method and pay the ammount on PayPal.
You will receive an email that your payment is complete and you can see all your orders in "My Orders" tab in the "My Account" section.

As soon as we receive your order, your album is going to be packed and shipped and you will get a notification that the album is on the way. You can also track the order status in your order history page.
You can fulfill all your CD orders coming from Bandcamp, your website, Facebook store or anywhere you sell music. Also you can re-stock CDBaby or your distributors you have. This approach to CD production means no waste, lower costs and less administration. No storage costs, no boxes in your home, no inventory risk, complete process integration and order management.
Quick Links:
Artglider CD Producer – Easy and cost-effective solution for CD production and order fulfillment.