If you have registered your musician, band or label website name with another company, you can transfer this domain name to our platform and benefit from Artglider's amazing domain manager and hosting tools.
If this first time at Artglider hosting services, just search the domain name you wish to use with our domain manager and click "Transfer". It will forward you to the order form. When you are in this page click "Check Availability" and enter the EPP Code (domain transfer code). If you don't know this, learn it from previous registar.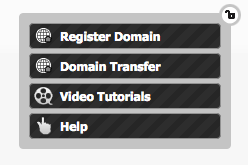 If you already have a domain manager or hosting account with Artglider, login to your account and go to My Domains / Registered Domains and click "Domain Transfer"
There are four general requirements for a successful transfer of a domain name:
1.The domain name must be at least 60 days old – should not be registered less than 60 days ago.
2. The domain name must be unlocked for transfer. If you are trying to transfer a domain name to our company and the domain name status is "locked" or "transfer prohibited", you should unlock it in their control panel or contact your current registar and request to have the domain name unlocked for transfer.
3. The domain's EPP transfer authorization key must be provided – it could be acquired from the domain name's current registrar (authorization code). If your Whois details are hidden, unhide it until you transfer the domain
4. The transfer verification e-mail must be responded to – this e-mail is sent within 24 hours after the domain transfer is initiated to the Administrative Contact e-mail address specified in the WHOIS record of the domain name.
5. Once the domain transfer is confirmed by following the instructions in the transfer verification e-mail, the transfer procedure becomes fully automated and may take 3-5 business days to complete.
Some specific domain types (TLDs) have different requirements for transferring a domain name. Some TLDs cannot be transferred at all. However, the afore-mentioned requirements are valid for the majority of the TLDs (domain types). Here are a few exceptions:
.UK domain names (.co.uk / .me.uk / .org.uk)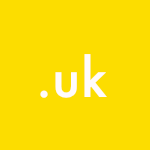 Particularly the .UK domain names involve quite a specific domain name transfer procedure. None of the general requirements apply here. Instead, the the two steps below must be followed:
1. Contact the current company that you have the domain name with and have them change the IPS tag to: LIQUIDNET
2. Once you change the IPS tag you will receive a security code from our registrar within one or two hours. Please insert this code in the EPP field when ordering the transfer or provide us with that code if you have already paid for the transfer.
After that the transfer itself becomes a very seamless and smooth procedure.
Transferring .EU domain names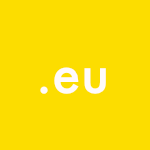 The only requirement for transferring a .EU domain name is to respond to the verification e-mail. What is specific for this TLD is that upon a successful transfer, the expiration date becomes one year as counted from the date of the successful transfer completion instead of adding one year to the expiration date the domain name had prior to the transfer.


Quick Links:
Artglider's Web Hosting Service – The best way to run your music website