You can modify the free templates which are designed for musicians, bands and labels, run your website with ease using Artglider. All you have to do is follow a couple of basic steps – opt for a website name, opt for a web theme for your website, choose an installing directory. You don't have to possess any programming abilities or special knowledge to build a website – with our website builders and free templates, you can set up your site in a few minutes and modify the pages. No technical skills required.
You have your own fully customized and active website just in a few very simple steps and in a few minutes. You can choose from these beautiful website templates that are designed for artists, bands and labels and make your online presence memorable and your fans to feel comfortable browsing through your content. With these free webite templates from Artglider, you can modify the page the page names and your own data and keep your website running in a few minutes.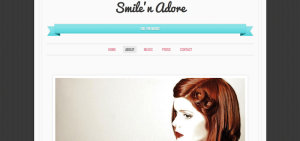 Our web hosting plans comes with free domains, unlimited pages, unlimited web space and unlimited bandwidth. You can upload as many pictures or music as many pages as you wish. Use one of our many tools to stay in touch with your fans your own way: you might create an elegant and beautiful website with a blog, modify titles and content of your pages, simply unleash your creativity and customize it all to your and your fans' taste.
Artglider offers free website templates that are easy to create and will make a real difference to all fans and potential fans visiting you online. Reach your website's full potential with choosing from a variety of free templates and your fans will understand that you care about them as well as about your music.
We have pretty website templates designed for musicians, bands and labels. You preview and download them here. (You need to be an Artglider hosting client to download them). The templates comes with the installation files and a how to guide explaining the easy steps.
If you have another project which isn't music related, we have also solutions for you. Inside your Control Panel we have added more than 300 Templates and you can use them various purposes.
Quick Links:
Choose your free template – Free Website Templates designed for musicians, bands and labels
Artglider's Web Hosting Service – The best way to run your music website