If you have already have a website domain name you have with Artglider, you can easily reply all your website emails inside Gmail and other mail clients. If you don't have one, get your domain name today. Please note that if you have a hosting plan with Artglider, your domain name (sitename.com) comes free with the plan.
You may check and reply your emails inside your Control Panel. But many people choose to forward their website emails (such as your info@mymusicsite.com) to another mail client such as Gmail, Yahoo or Outlook to reply the emails from there. It is an easier approach to reply all the emails from one place to go and check email box one by one.
In this article we will use Google's Gmail as an example. Other email clients has similar settings. Go to your Control Panel, create your email account and forward the email to your Gmail.
You have tested the email arrives to your Gmail account but you want don't want to reply it with a Gmail address, right? Good news is you can reply it with your webmail (info@mysite.com).
Here is how;

Go to your settings
2. Select the "Accounts and Import" tab.

3. Under Send mail as, click "Add another email address you own".
4. In the Email address field, enter your name and official email address.
5. Click Next Step >> Enter your SMTP data.
STMP Server: mail.yourdomain.com (please, check your domain details to confirm)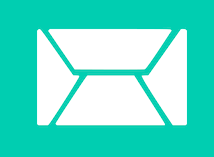 SMTP Port: usually 465 (please, check your domain details in your control panel to see yours)
User name: Your email – something@something.com
Password: Use the webmail account's password.
Then click Send Verification. Gmail will send a verification message to your email address to confirm that you own it. If we have already forwarded your official email to your Gmail address, the verification email will fall into your Gmail inbox.
6. After verifying your email, go back to Settings / Accounts and Import in your Gmail account
Look at the "Send mail as" area,
And see "When replying to a message" section.
Reply from the same address the message was sent to – If you choose this option, you can reply to your gmail mails from your gmail address and your webmails from your website email.
Always reply from default address – If you choose this option, you can reply all the emails from the mail address you choose, preferably your website adddress (info@yourwebsite.com)
Now you will be receiving all your info / webmails to Gmail and you will be replying them from Gmail as well.
How to write an email with your official email from Gmail?
Compose a new email. After clicking From, you'll see a drop-down menu next to your address, where you can select the email address you'd like to send from. Now you can send emails with your official email as well as your gmail email.
Quick Links:
Artglider's Web Hosting Service – The best way to get your domain name and run your music website