The HTML editor is the great tool for designing newsletters, gaining complete access over your newsletters, by pasting in code or designing by hand.
The HTML editor uses industry standard CodeBase technology to offer a fully functioning HTML editor which recognizes and helps format HTML and CSS. Artglider Mail Engineer helps you do this
Let's get started
1 – Click the Newsletters tab on the left hand side of the Control Panel.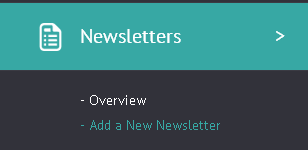 2 – Either click the ADD A NEW NEWSLETTER link on the left of the site, or click the big "Add a new newsletter" button on the top right.
3- Click on the "Advanced" tab at the top of the page, and then click "Code your own".
4 – The editor will load. You can give your newsletter a friendly name, just for reference at the top left. A preview of the newsletter is available center left of the screen, and the HTML editor is located to the right…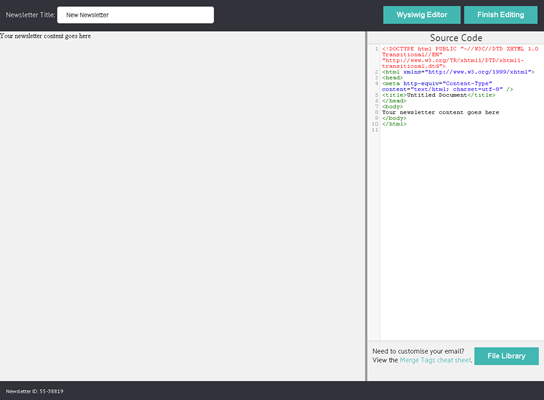 5 – Type or paste your HTML code into the box on the left. As you type or paste code, the preview on the left will reflect your changes every 20 seconds.
6- If you would like to insert files or images into your code, select the file library box bottom right.
7- You can switch to Wysiwig Editor mode at any time by clicking "Wysiwig Editor" top right.
8 – When you are done editing, click the "Finish Editing" button top right.
9 – If you are doing mail merge, there is a "Merge Tags Cheat Sheet" link which pops up a list of all available Artglider Mail Engineer merge tags.